y e l l o w b i r d x .
how could you forget your yellow bird?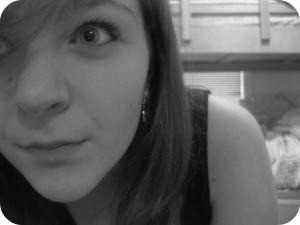 Top Friends

About Me
I'm Kathleen. The kind of girl who stares out the window during class and is always in her own little world… or asleep, and then being given coffee by her math teacher. The kind of girl who dances down the hall with her best friend singing a song about snickerdoodle cookies. The kind who has the best wife in the world, named Claire and the kind who doesn't know where she would be or what she would do without her wife. The kind who has such a big crush on Conor Oberst it creeps out all of her friends. The kind who is simply dying to put a smile on your face, no matter what the cost.
| | |
| --- | --- |
| Name | Kathleen Angelica |
| Gender | Female |
| Age | 15 |
| Ethnicity | White / Caucasian |
| Interested in | Men |
| Status | In a relationship |
| | |
| --- | --- |
| Interests | mibba, writing, music, clarinet, doodling, running, playing tennissoftballgolf |
| Music | bright eyes, mindless self indulgence, the birthday massacre, the flaming lips, the offspring, iron & wine, the used, cobra starship, insane clown posse, the fray, josiah leming, &more |
| Quotes | "Dixie went to millions of millshakes to fight Miley Cyrus. Miley Cyrus backed out. Dixie now has the belt. Suggit." -Bob Bryar |
Statistics
Web Skills
HTML, CSS, JavaScript, Photoshop, Flash, Paint Shop Pro, Windows